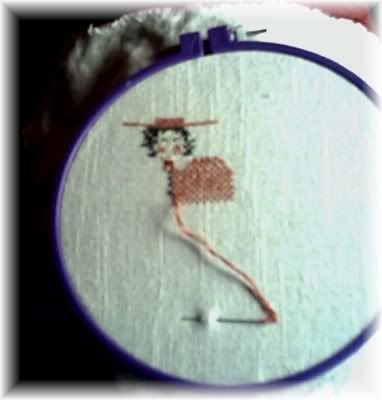 Kimmie hasn't been feeling too well lately, but has been working on her cross stitching. She sent me this picture of her latest project -- only half done.
Can anyone guess what the finished project is going to be? Oh, I don't mean just the image she is stitching, but what this little lady is going to grace herself on!!!!
Kimmie, be sure to show us the completed item! I just know it will be wonderful to see!!!!